Panasonic: launch of the Roma range of switches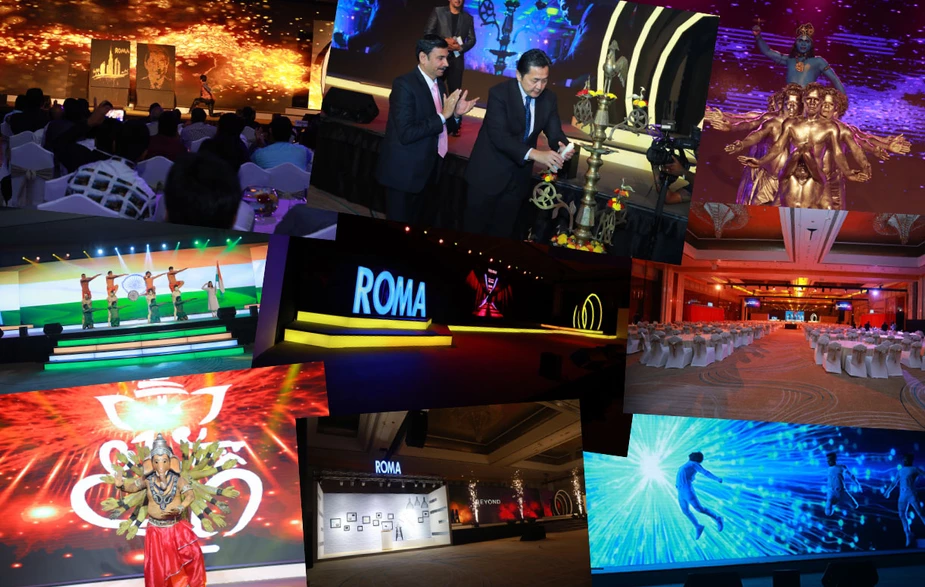 Panasonic require a product launch followed by a gala dinner for the top management of Panasonic, Anchor and 500 other guests. The launch was to reveal a premium range of switches, called Roma, and conduct a gala dinner which incorporated technology and the commemoration of the Indian Independence Day. The challenge Designing and executing a launch mechanism and delivering various other aspects of the event for 500 guests, such as entertainment in the ballroom and pre-function area, man power, décor, branding units etc. within a span of 14 days.
The solution
With a combined effort from our collaborating agency, QED Communication Pvt LTD, and our trusted suppliers and our team expertise, we were able to achieve our goal within a weeks' time. Some of the activations at the event included:

"Sling Shout" – a technology driven pre-function entertainment, which was a huge hit with the guests.

A kabuki launch that was carefully timed and executed revealing the Roma product range with style.

Stage performances that incorporated various Indian art forms to showcase India's Independence Day, and a stunning LED performance to bring out the technology theme.
The impact
The Panasonic and Anchor team were able to have a lasting impact on their guests and introduce their brands in a memorable way.
View the event highlights at: