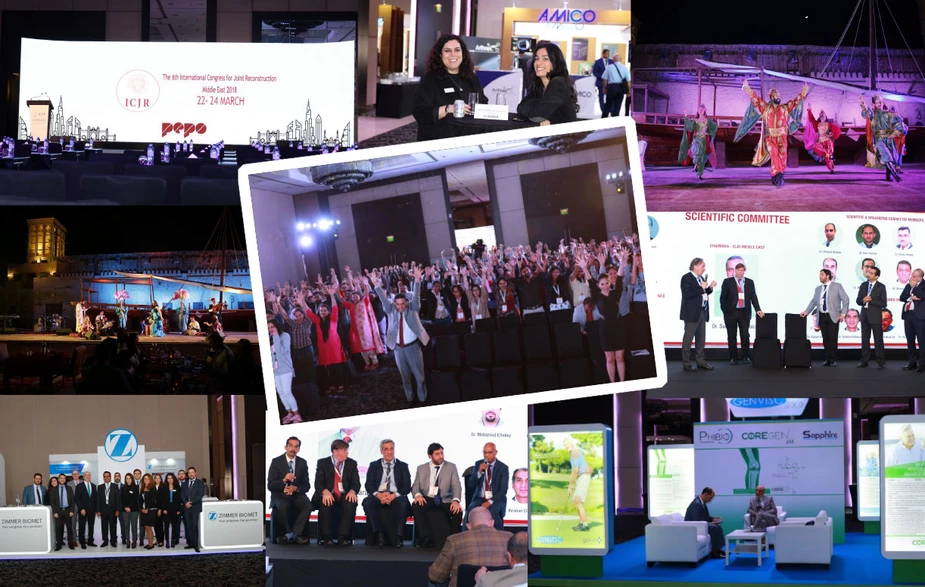 The International Congress for Joint Reconstruction ICJR provides quality education for the orthopedic surgery community through live CME meetings and a website featuring surgical videos, articles, and news on joint replacement of the hip, knee, and shoulder.
The challenge
Plan and execute the ICJR Annual conference (6th Edition) with over 1000 guests.
The solution 
Event Brief
We developed a 3-day format of event, bringing together related medical professionals ranging from Orthopedic Surgeons, Physiotherapists, Nurses and Medical Students.

We also invited faculty and renowned international speakers from the health industry to address the technologies and advancements in joint reconstruction. • We identified potential health care organizations (providing latest technologies, equipment and medicines) and actively convert them into exhibitors and sponsors for the conference.

We also established the facility and other necessities to conduct cadaver sessions.

The agency actively collected abstract articles, presentations, research, studies, and thesis from health practitioners.

The event was successfully marketed using social media, PR and other channels,

The agency was responsible for online registrations of delegates and speakers, and for all travel and hospitality arrangements.
The outcome
We executed a successful conference and with the months of research, collection and execution we were able to achieve the highest CME points, 40.5 by the DHA, shooting up the value of our conference for the delegates and attendees of the event. Other highlights included:

A flawless event with over a 1000+ delegates

60+ speakers from across world covering topics of shoulder, knee, hip, foot & ankle, sports and medicine.

150+ Scientific Sessions

Over 20+ companies displaying pharmaceutical products and exhibiting state of the art technologies in health care.

Submission of over 50 abstract articles View the event highlights at:
https://www.youtube.com/watch?v=e7bLLXurfPo
https://www.youtube.com/watch?v=JRMC5CX9COU&feature=youtu.be
https://www.youtube.com/watch?v=RML51XwuVlQ&feature=youtu.be